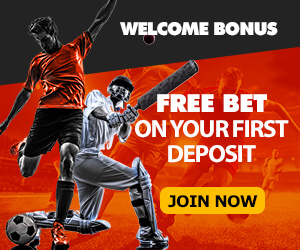 How to Bet on Basketball
Basketball betting presents an exciting experience for punters thanks to the fast-paced, high scoring nature of the game, and in America the NBA is typically second only to NFL in terms of how much money is wagered each year. The popularity of the NBA has also crossed the Atlantic and punters in the UK can place a variety of wagers on the games. Many online sportsbooks also offer markets on the English BBL, the Euroleague and other events around the world.
Where to Bet on Basketball
The following online sportsbooks offer a great range of basketball markets with some very generous odds:
Common Bets
As well as standard markets such as match result and total points, handicap bets or winning margin bets are very common in basketball as customers look for good value when one team is heavily favoured to beat the other. Half-time/full-time bets are single bets on what the outcome will be at the end of the second quarter and the end of the fourth quarter (overtime does not count), while it is also possible to bet on which team will win a particular quarter or who will get to 10 or 20 points first. Another popular market allows bettors to wager on whether or not the combined points in a game will exceed a certain amount.
There are bets available on outcomes which are effectively a 50-50 chance, such as even or odd total points or the first team to score, while there are also a range of wagers that can be made on individual players. Whether you wish to bet on how many points a player will score, the number of rebounds or the number of assists, there are markets galore.
Tips and Strategy
The joy of betting on basketball is that most of the really popular markets are simple to understand, so it is just a case of hunting around for the best prices and comparing odds from multiple bookmakers. Pay close attention to the handicap markets, especially some of the alternative handicaps, and consider various factors when judging if the bookies have set them in the right place.