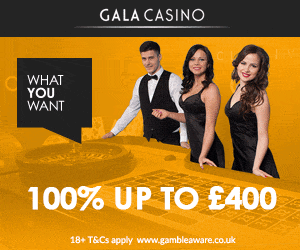 Free Play
Free bingo is perfect for new players who want to get to grips with the game or experienced players who just love taking part, regardless of whether there is a massive jackpot at stake or not. Many top bingo sites will offer at least a newbie room for those who want to get to grips with the game, but some of the best even offer a free play area in their lobby for all bingo fans who want a little no-risk entertainment. Some even provide cash prizes despite players not having to pay a stake! Here are some of the best places to play free bingo online.
Costa Bingo
The free bingo area at Costa Bingo offewrs modest prizes on offer to anyone with a player login, while free games with larger jackpots are solely available to players who have funded their accounts. You can choose 75-ball or 90-ball bingo and win yourself real cash for no cost - the perfect way to ease yourself into your online bingo career.
Newbie Rooms at Other Sites
Many sites allow access to a newbie room featuring free bingo games for a limited period after you sign up. Sky Bingo, Paddy Power Bingo, Gala Bingo and many others all provide this service for their novice players.
It is worth checking the terms and conditions at individual sites, as they all have different eligibility periods for newbie rooms. Some rooms pay prizes in bonuses and some in cash, while other sites require you to have deposited money into your player account or even spent a certain amount on other non-bingo games before you can take advantage of bingo rooms for new players.