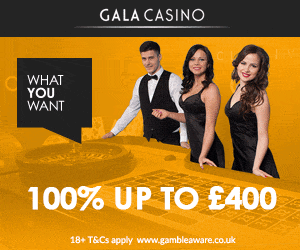 Bingo Strategy
While online bingo is a game of chance as numbers are randomly generated, it is possible to have a bingo strategy in place that can help you gain an edge over the competition, if not guarantee you a win.
Buy More Tickets
The first option is to simply buy more tickets for a game of online bingo. It stands to reason that the more cards you play, the greater your chances of holding a winning board. If you have 15 entries in a game and a competitor only has one, you can't be certain that theirs won't beat yours, but you are statistically more likely to win the prize.
Auto Daub
It's a good idea to have the auto daub option turned on when you are playing multiple bingo cards. This means that the software will mark off your numbers as you go, so you don't have to panic as you search through all your entries to tick one off in a fast-paced game. It ensures you'll never miss a number being called.
Escape the Crowds
If you take a look around the lobbies of a number of online bingo sites, you will soon work out when the busy times are and which sites have more traffic than others. Many sites display the number of cards in play in a game on the page, so you can easily compare between different brands and rooms at different points of the day.
Look for Games with Extra Prizes
Some sites offer prizes for players who had just one or two numbers to go (1TG or 2TG) before someone claimed the full house prize. This obviously increases your chance of grabbing a return in a game and is well worth considering when choosing an online bingo site at which to play.