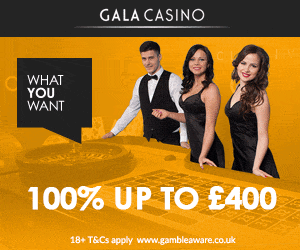 Online Bingo Basics
You need to know your online bingo basics before jumping into a site headfirst, but before you panic, remember that there are some things that stay the same whether you're daubing in your local club or playing 75-ball bingo on your mobile. The game works in a similar manner to the land-based equivalent, with players buying tickets containing numbers which are marked off as they are called out, and prizes going to the players who achieve goals such as ticking off one line, two lines or all of the numbers on the card for a full house.
So, what makes online bingo different, and how can you get involved?
Bingo Games
Online bingo sites divide their games into rooms, each offering a certain type of bingo, such as 75-ball, 80-ball, 90-ball and progressive jackpots, all with different stakes. You will normally be able to search the rooms by the style you prefer and then pick a room with a ticket price to suit your budget.
There is usually a game beginning soon in at least one of the rooms when you reach the lobby of an online bingo site, especially during popular hours, so you can jump into the action straight away or wait a couple of minutes to find one that better suits your mood.
Bingo Tickets
Bingo tickets can cost as little as 1p, although you could pay as much as £1 for a card, or sometimes even more, if a jackpot game is offering a huge prize pool. Most bingo sites will offer different games within a wide range of prices, with the rewards tending to grow larger as you spend more on tickets. However, purchasing and playing with a few low-priced cards right when you start is a great way to learn the game while giving yourself a shot at winning.
Bingo Prizes
Many online bingo prizes are dependent on ticket sales so the busier the room, the bigger the prize. More people playing also means there is then more competition for the prizes available, but it is up to you to decide whether it is a gamble worth taking for a larger return.
Many sites offer progressive jackpots that can grow into the tens of thousands of pounds before they are won. Usually, there is a specific task you will be required to complete before you can win the amount on offer. For instance, you may have to achieve a full house within a certain number of calls to pick up the pot. For every game that goes by without anyone staking their claim, the jackpot will continue to rise.
Bingo Bonuses and Promotions
Online bingo sites will offer tempting bonuses to entice you to sign up with them. From free bingo tickets to bonus cash that matches your first deposit, you can usually find some great rewards that will let you play for longer on that specific site.
When making up your mind, it is also worth checking out the site's promotions section, as it will give you an idea of the special events they lay on to give you the opportunity to win enhanced prizes of cash, bonuses and even free spins on the slot games that most sites also offer to customers.