Other Types of Bingo
A variety of other bingo games have been introduced over the years to offer something a little bit different to the traditional 90-ball, 75-ball, 80-ball or progressive bingo.
Many sites, such as William Hill Bingo, offer multi-variant rooms where it is possible to play all of the main types of bingo, but if you want to try something completely new you may want to consider one of the following options: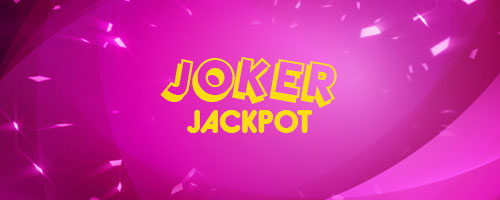 Joker Jackpot
A fun alternative bingo game which involves a deck of cards rather than balls, Joker Jackpot is offered by many online operators, including Coral Bingo and Mecca Bingo. One ticket will buy you nine cards in a 3x3 grid, which must be marked off as the full deck is dealt by the caller. Marking off a 'J' pattern will win a prize, while covering all the cards will get you the top reward.
Play at Mecca Bingo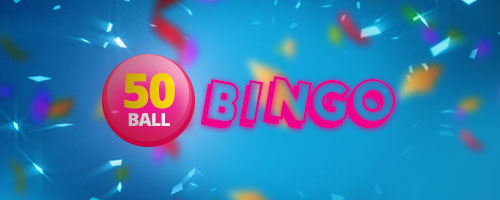 50-Ball Bingo
Some websites offer smaller games to 75-ball bingo which can be played quickly. Gala Bingo, for example, offers 50-ball games, which work in the same way. Each card will feature two rows and five columns with a number in each of the ten boxes, and players must either mark off one line to win a prize or all the numbers for a Full House.
View Game at Gala Bingo
Rainbow Riches Bingo
Rainbow Riches Bingo is a 40-ball game, based on the famous slot, which is offered across a variety of bingo sites on the Virtue Fusion network. Tickets consist of two four-leaf clovers with numbers on them, and players just have to match all four numbers on one clover to land the first available prize, and then complete all eight numbers for a full house. There are various other features, including a Wishing Well option and a Rainbow feature, which give players the chance to win even greater prizes.
Mini Bingo
Mini Bingo is quick, simple and fun, generally consisting of 30 balls rather than the usual 75 or 90. The numbers on a ticket will be arranged in a 3x3 grid and players mark them off to win prizes. Games can be over in a matter of moments, making it possible to snap up prizes regularly over the course of a session.
As well as the various different types of bingo, there are several ways in which the most common games can be adapted to make them slightly different. Most sites will have Speed Bingo or an equivalent, in which the only difference is that balls are called more quickly. Likewise, Roll On Bingo is just a term for when games continue past the first full-house winner so that more players get the chance to win. Other adaptations include:
Lucky Numbers Bingo
Lucky Numbers Bingo is essentially a normal game of 90-ball bingo, but with a twist. Players are able to select three lucky numbers before the game starts and if any of these numbers are called immediately before someone claims a win, you can win some extra money. If you match all three of the numbers before a 1L (one-line), 2L (two-line) and Full House win are claimed, you could win a substantial bonus. Gala Bingo and Mecca Bingo both offer Lucky Numbers Bingo.
View Game at Gala Bingo
Deal or No Deal Bingo
Deal or No Deal Bingo can be applied to any normal game of 75-ball or 90-ball bingo. At the end of the game, the top winner(s) will be presented with a mystery box containing an unknown amount in the style of the TV game show, and also receive an offer from the banker. Players must then choose which to accept to determine the value of their prize. Mecca Bingo is among the many online operators who provide Deal or No Deal Bingo.