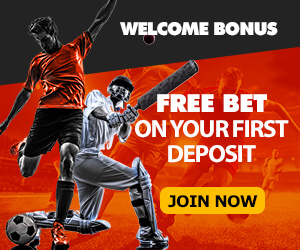 Support Organisations
There are many trusted organisations in the UK which provide valuable support for people suffering from a gambling addiction. Whether you are focused on avoiding gambling or need help dealing with some of the problems it has caused, such as debt or a breakdown of relationships, you can contact various helplines or find support online.
It may be that you are looking for professional help, are keen to speak to others in the same situation or concerned about someone you know. No matter who you are, there are many services to which you can turn.
If you are having suicidal thoughts or thinking of harming yourself, please call the NHS on 111, call the Samaritans on 116 123 or visit your local A&E for medical advice.
Gamblers Anonymous
Gamblers Anonymous is a group which brings people with gambling problems together to discuss their experiences. By sharing stories, sufferers can draw strength from each other and build hope for the future. These confidential meetings are held around the country and are attended by people who know first-hand what other members are going through, rather than trained counsellors.
Gamcare
Offering a confidential service to people affected by gambling problems, GamCare provides free support, information and advice to help them move past their problems and build a better life. The organisation receives funding from the Responsible Gambling Trust, which is in turn supported by donations from gambling operators in the UK. The National Gambling Helpline, 0808 8020 133, is operated by GamCare. In addition,there is a NetLine and Forum for online support. GamCare is the UK's leading provider of free counselling for sufferers of problem gambling.
National Problem Gambling Clinic
Based in London, the National Problem Gambling Clinic is the sole specialist NHS venue in the country for problem gamblers. Dedicated to the improvement and development of treatment for those suffering from an addiction to gambling, you can refer yourself for an assessment appointment regardless of where you live in the UK.
NHS
If you feel you might have a gambling problem, then a visit to your local GP is a good starting point if you're not sure where else to turn. Your doctor will speak to you privately about any concerns and be able to provide useful information as well as advice on where to go from there. You may also be offered cognitive behavioural therapy sessions through the NHS.
Gordon Moody Association
A long-established charity which provides residential treatment, the Gordon Moody Association has one centre in London and one in Dudley, West Midlands, both of which are focused on helping people with gambling problems. Residential treatment lasts for 12 weeks, with halfway accommodation allocated for up to three months for those who qualify. After treatment is finished, former residents can rely on outreach workers for support.
Counselling Directory
Counselling Directory offers information on what is involved in counselling and allows people to search for professionals based in their town or county. The site also offers helpful articles written by professional counsellors, a selection of fact sheets on different types of therapy and other useful services.
National Debtline
Financial difficulty is a common issue amongst problem gamblers and the National Debtline offers free expert advice on 0808 808 4000, as well as online support.
Samaritans
Available 24 hours a day, 365 days a year, Samaritans is there for people who wish to speak about any problems they have. You don't have to be at rock bottom to get in touch; you can call any time and receive emotional support from a trained volunteer.
Citizens Advice Bureau
Gambling can lead to problems with debt, work, relationships and many other aspects of day-to-day life. The Citizens Advice Bureau have offices across the UK, as well as an online support network, for anyone who is suffering with such problems.