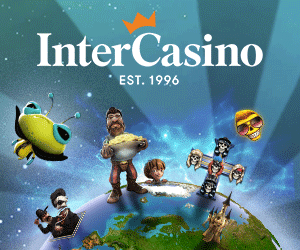 Deposits and Withdrawals
Casinos offer a multitude of methods by which you can deposit and withdraw funds. Before you sign up with any site, it is worth checking that they allow you to move your money in and out of your player account using a system that suits you. Take a look at the Payment Methods section to see the many different ways you can get your account up and running.
You should also make a point of noting how long the casino takes to credit your account and the length of time you can expect to wait before your withdrawn winnings are available to spend. If you like to use Paypal, but it takes five days to clear and be ready to use on the casino tables at a certain site, you might want to think twice about joining.
Deposits are fairly simple, with most casinos requiring you to meet a minimum amount when you fund your account. You will also find there are minimum and maximum withdrawal amounts, which may fluctuate depending on the site and the method you choose to receive the money.
Making Your First Deposit
As soon as you register at an online casino, you will normally be asked if you want to make a deposit. If you'd prefer, you can usually skip this step to take a look around before you make a payment. You will be able to add money to your account at any point by clicking on the 'Bank', 'Deposit' or 'Cashier' option on the menu.
Manual Flushing And Reverse Withdrawal
There are two different types of withdrawal used by online casinos - manual flushing and reverse withdrawal. A reverse withdrawal means that the money you are cashing out is placed into a side account for a period of time before it is processed.
Manual flushing means that the funds are processed without you being able to reverse your cashout decision. If you decide you'd like to play more games, you will have to redeposit at the casino.
Buying Chips at a Casino
You can buy chips for games like Blackjack and Roulette at the table by asking the dealer to exchange it between hands or spins. Note that dealers will not be allowed to take the money directly out of your hand, so it must be placed down on the table before they can complete the transaction. Cash chips come with monetary values printed on them and can be used on other tables, whereas colour chips are used to identify your bets at that specific table and will have to be swapped for cash chips before you go to play another game. You can also buy chips using your debit card at the cashdesk.
Cashing Chips at a Casino
In order to cash in your chips at the end of your visit, you will have to use the cashdesk as the dealer does not have access to funds. Take your chips to the cashier and they will exchange them for the equivalent cash amount.
To find out more about terms used by casinos, visit the Glossary page.