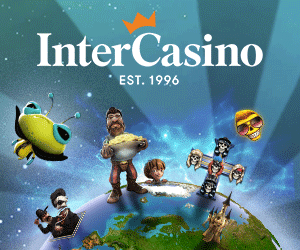 Regulation
There are a number of regulatory bodies employed to ensure that land-based and online casinos are crime-free, act fairly, pay winnings within a reasonable timeframe and protect vulnerable people. In the UK, the Department for Culture, Media and Sport has overall responsibility for the gambling industry, and employs organisations such as the Gambling Commission to regulate it to the standards set out in the Gambling Act 2005.
Land-Based Casinos in the UK
Land-based casinos must receive a certificate of consent from the gaming board and then obtain a licence to offer gambling activities from their local licensing authorities. These local councils take into account a number of factors before awarding licences, including deciding on the suitability of the prospective licensee to run such an establishment.The effect on the local community and the number of other licensed premises in the vicinity also require careful consideration.
Online Casinos
Online gambling, or remote gambling as it is sometimes known, is also regulated by the Gambling Commission.
Many remote gambling operators choose to be based outside the UK, taking advantage of lower tax rates in jurisdictions such as Gibraltar, Malta and the Isle of Man. On 1st December 2014, the UK government introduced a Point of Consumption tax on gambling activities, meaning that, even if their main offices are based in a tax haven, these companies still have to pay 15 percent of profits into the UK Treasury, as they offer services to UK players.
Online Casino Regulation in Other Jurisdictions
Although online casinos based overseas need to adhere to the guidance of the UK Gambling Commission in order to receive a licence that lets them offer services to players in the country, they are also regulated by the authorities in the areas from where they operate.
Malta
In 2004, Malta was the first EU nation to regulate online gambling. In order to gain a licence, casinos must pay an application fee as well as a yearly licence fee. Prospective licensees are audited to ensure they are fit and proper as well as put through an assessment of their technical and business ability. They are also assessed for compliance once the licence has been awarded.
Gibraltar
The Gibraltar Regulatory Authority receives annual fees from the casinos it regulates. These gaming firms must be managed, controlled and taxed within the territory. The authority warns on its website that "licences are generally difficult to obtain", stating that it will only consider applications from "blue chip companies with a proven track record in gambling". Most major operators in the UK, such as Ladbrokes and Boylesports, also possess a gaming licence from Gibraltar as well as the Gambling Commission.
Isle of Man
The Isle of Man has been regulating iGaming since 2001, with the government offering a range of business benefits to encourage companies to bring their business to the island. During the financial year 2013-14, the online gambling sector became the biggest industry in the British Crown dependency.
Licences are issued by the Gambling Supervision Commission on the basis that the licensee is a person or persons of integrity and that they have the financial means to provide the service they are offering. Firms pay an annual licence fee for up to five years before having to apply for a renewal. Paddy Power holds a licence from the Isle of Man in addition to being licenced and regulation by the UKGC.
Alderney
There are a number of different licences available to remote gambling firms on Alderney, but all applicants have to file as a registered company on the island, publish a notice of application in the local paper and pay a £10,000 deposit in order for the Gambling Control Commission to investigate their suitability.
Potential licensees also have to meet with officials to discuss their business plan, any associates they may work with and other topics relevant to their application. The Commission insists on regular testing of its licensees' gambling equipment to ensure fairness.
Antigua and Barbuda
The Antigua Directorate of Offshore Gaming requires full personal information from any shareholder who holds over five percent of shares in a company which wishes to gain a licence. A non-refundable fee of US$15,000 is required, with the funds used to perform investigations into the suitability of the applicant. Gaming and wagering licences are reviewed and renewed on a yearly basis.
Tasmania
In order to hold a licence in Tasmania, the Tasmanian Liquor and Gaming Commission will investigate the applicant's reputation and integrity, financial position, technical ability and whether they have put in place a fitting corporate structure.
Licensees can run sports betting, betting exchanges, simulated gaming and lotteries from Tasmania.