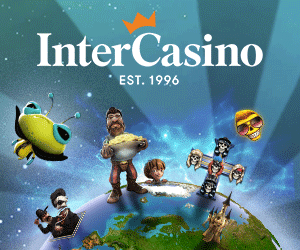 Payment Methods
Before you can play your favourite online casino games, you need to deposit money into your account and there are a number of ways in which you can achieve this. Some of them are more convenient than others, but others may carry charges, so make sure you carefully read through the terms and conditions of each operator and you will be able to make an informed decision on which method is right for you. Here is a quick guide to casino payment methods to help you get started.
Debit Card Deposit
Using a debit card is the simplest way to fund your casino entertainment. As long as you have sufficient funds in your bank account, you just need to fill your details in and the money appears soon after in your player wallet.
You won't be charged for using your debit card to add money to your casino account.
Credit Card Deposit
Credit cards are convenient, but using one to fund your casino account could incur a cash advance fee. This could prove expensive if you are a regular depositor, particularly if your provider is one that charges a higher interest rate for this kind of transaction.
You may also find difficulties withdrawing your winnings to a credit card as not all casinos or card issuers allow this.
eWallet Deposit
eWallet services like PayPal, Neteller and Skrill are online payment methods linked to your bank account. Many people feel they are more secure than using a debit or credit card, as you don't have to give your personal finance information to the casino at which you are depositing. However, there are fees associated with using these services. For example, Skrill may charge a small percentage for withdrawing or depositing funds into your eWallet account.
Casinos tend to withdraw your winnings to Neteller and Skrill quicker than other payment methods, though as always, rules vary between sites.
paysafecard Deposit
paysafecard can be bought at half a million outlets around the world and is preloaded with funds so you can spend it at online casinos without having to give out debit or credit card details. The company recently bought out Ukash, which worked in a similar manner, and phased out the brand in favour of paysafecard.
Cash Deposit
Some casinos with a high street presence will allow you to deposit and withdraw cash fee-free at their retail outlets. Ladbrokes Casino offers this service to its clients who present their customer ID at any of its shops.
Bank Transfer
Funding your casino account is a simple process using a bank transfer. It may be referred to as a wire transfer or a bank wire, depending on the operator, and merely involves requesting money to be moved directly from your bank account to the casino's or vice versa.
Some banks may charge a fee for this service and many casinos may have rules in place regarding how much you can transfer in and out of your account without incurring fees. For example, 32Red Casino charges no fees on deposits, but will withhold £5 on withdrawals of less than £100.
The only drawback is that this method sometimes takes longer to deposit or cash out than if you were to use a debit card.
With any of these payment methods, make sure you check the terms imposed by your casino of choice as they may have deals with certain services that make them a more attractive prospect for players. Similarly, there may be added fees for other payment methods that would steer you towards another service or casino.