How to Play Three Card Poker
Three Card Poker has a long and varied history, but the version played in online and land-based casinos today is a fairly recent invention. Inspired by poker and the much older British game of Three Card Brag, Derek Webb developed Three Card Poker in 1994 and eventually sold the rights to Shuffle Master. The game arrived in Britain in 2002 and has been a mainstay of the casino floor, both virtual and real, ever since.
Three Card Poker Table Layout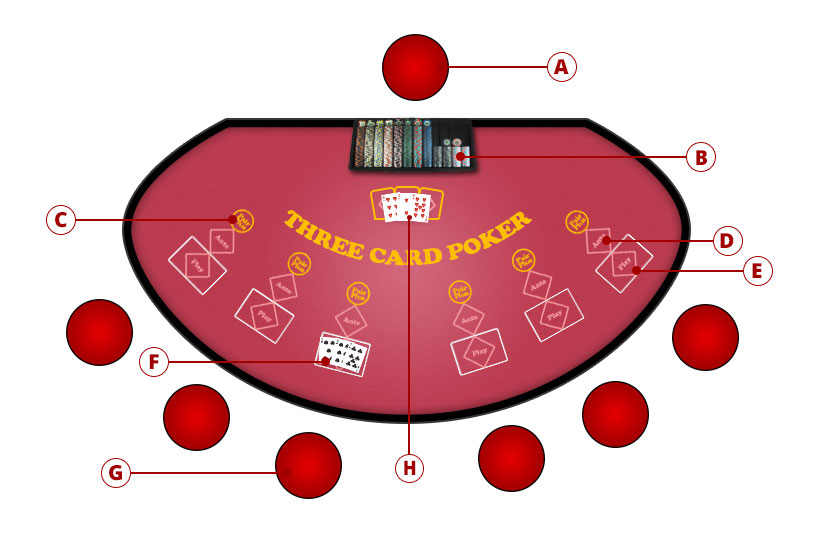 A

Dealer

B

House Chips

C

Pair Plus Betting Spot
D

Ante Betting Spot

E

Play Betting Spot

F

Players Three Card Hand
G

Player Seat

H

Dealer Hand
Where to Play Three Card Poker
If you're interested in playing this fun and lively table game at a live casino, you'll find that most venues provide Three Card Poker alongside the typical baccarat, blackjack and roulette offerings.
Three Card Poker is available at most online casinos including William Hill.
William Hill Casino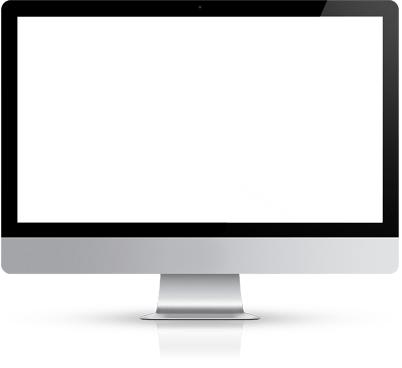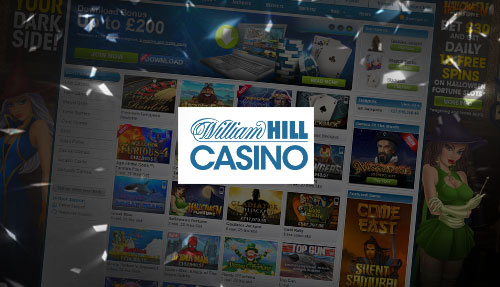 Play Now
Rules
Three Card Poker is played with one standard deck. The dealer then gives the player three cards and deals themselves three cards, which remain face down. The table for three card poker is laid out with three circles on the felt in front of each seat - one for the ante, another for the play and a third option for Pair Plus. The player can bet on the ante and must decide whether to fold or continue playing after they have seen their hand. To continue, they must make a bet in the play circle that is of at least equal value to their ante bet.
After this, the dealer turns over their cards. They must have a queen or higher to qualify for the hand; if they do not, the player is paid out 1:1 on their ante wager. Should the dealer have a queen or better, their cards are compared against those of the player. If the player is outranked by the dealer, they lose their ante and play wagers. If they beat the dealer, they are paid out at a rate of 1:1 on their ante and play stakes. A tie will not result in a payment.
Bonuses can also be paid out on the ante bet, with evens for a straight, a 4:1 payout for three of a kind and a whopping 5:1 payment for a player who has a straight flush.
The hand rankings in Three Card Poker are as follows: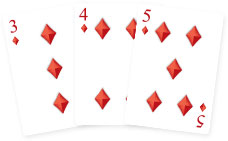 Straight Flush
This hand occurs when you have three cards of the same suit in sequential order, such as three, four and five of diamonds.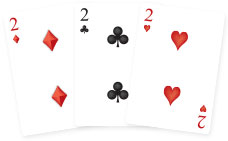 Three of a Kind
Three cards, all of equal value, such as 2-2-2.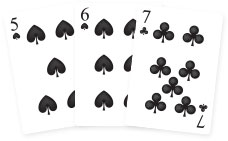 Straight
Three cards in sequential order, but of mixed suits, such as five and six of spades and seven of clubs.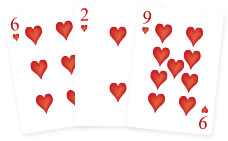 Flush
Three cards, all of the same suit, such as six, two and nine of hearts.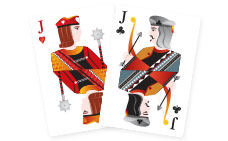 Pair
Two cards of the same value, such as a jack of clubs and jack of hearts.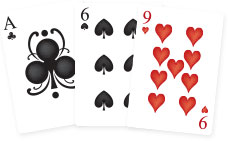 High Card
The card with the highest value out of the three cards you were dealt.
Etiquette
When a hand is finished, don't leave chips in the betting areas unless you want to play again - leaving them stacked there will lead the dealer to assume that you want to make another wager. Wait your turn if there are other players at the table, don't touch your cards unless you have express permission to do so and don't hand cash to the dealer.
Wait until all the wagers at the table have been completed before getting your chips from the dealer. It's seen as rude to grab your winnings out of turn.
Strategy
It might be tempting to play instead of folding when you have a high-value or face card, but this isn't always the best course of action. You may not have a pair or straight that could beat the dealer should they have a high-value card of their own.
You might also want to make a Pair Plus wager, where you can bet on whether or not a pair or higher will be dealt to you. Basically, as long as you hold at least a pair, you'll win the bet. These can be made with your ante or play bets or by itself. You can see some good returns on these bets, with an expected payout of 40:1 for a straight flush in standard Pair Plus games. The payouts for Pair Plus are usually shown on the Three Card Poker tables at casinos.
Important Terms:
For more casino terminology, visit the Glossary page.